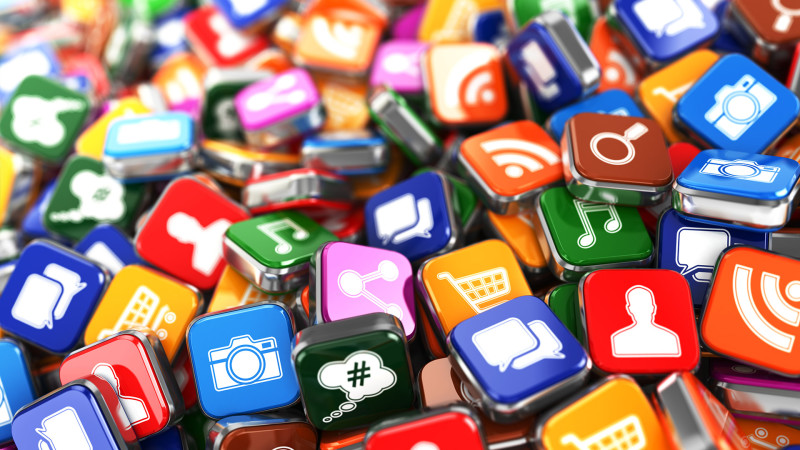 Every day we are bombarded by tons of emails, information and social media that is really hard to keep track of what is truly essential or not. Moreover, they are eating up a lot of precious work time, preventing one from being as productive as it could be and leaving the office at the right hour. Therefore, taking all this context in consideration, all the major app and technology providers are constantly looking for ways of improving the productivity and helping you have a proper balance work-life. We selected some of the most interesting and useful apps and extensions out there on the market, that are ready to help you achieve the productivity goal.
This browser extension measures your time. Being successful means being brutally honest with how you spend your time. You can set a timer for each activity you do and label what you are doing. At the end of the day, you can check how long you spend on each activity and adjust from there. It also syncs in with other productivity apps like Asana. Harvest's powerful reporting gives you real-time access to keep your projects on time and on budget. Get the insight you need to estimate future projects, and ensure your business's profitability.
Workflow lets you customize your phone so that you can skip time-wasting tasks. By telling your phone what to do when it notices a certain action, you can instruct your phone to call a taxi before your next calendar appointment, upload your latest photo to Instagram, and any other string of actions you can think of.  You can build your own workflows with a simple drag-and-drop interface. Mix & match hundreds of actions to create quick shortcuts, manage your media, share content, and much more.
Under the headline, "Remember everything", Evernote is an online collection of everything you want to remember. It's like a digital notebook that stores photos, web pages, notes, PDF files, audio clips, and to-do lists. Once you add things to your notebook they're completely searchable and can be accessed on your desktop, the Web, or your mobile device.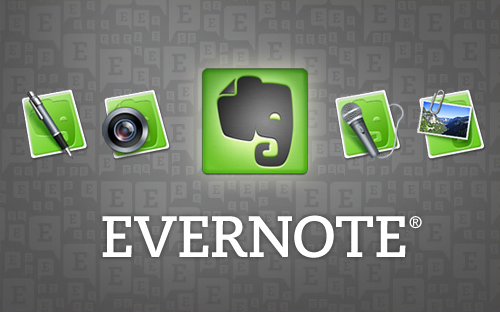 It allows you write and store documents, sketches, memos, pictures, and more online through the cloud. You can access it on your phone or on a computer. It proves to be very useful, especially when you have long materials or analysis to write, as you can start on your phone and continue the work at your laptop or desktop and vice-versa.
Moreover, Evernote makes sure the notes you've saved are easy to find. You can even search for handwritten words buried deep within your notes.
Slack is a great way for keeping in touch with your team at work without sifting through dozens of emails. You can tag users and create multiple channels for smaller team projects. The desktop client sends nonintrusive desktop notifications to the corner of your screen, allowing you to stay on top of what's happening while keeping your eyes on your work.
When you are loaded with emails and you need order, Slack solves this by being something in between email and instant message. Messages and files sent to a group of people or a single person are neatly organized and clear as day.
On top of that, there are customizations you can add to make it your own. You can have it alert your phone with the app or pull up a GIF if you're feeling funny.
If you want clear and easy, Clear is one of the simplest ways to keep track of what you need to do. You can easily drag and reorder your to-dos, and adding a new item is as easy as pulling down your list and typing it in. When you're done with a task, just swipe right.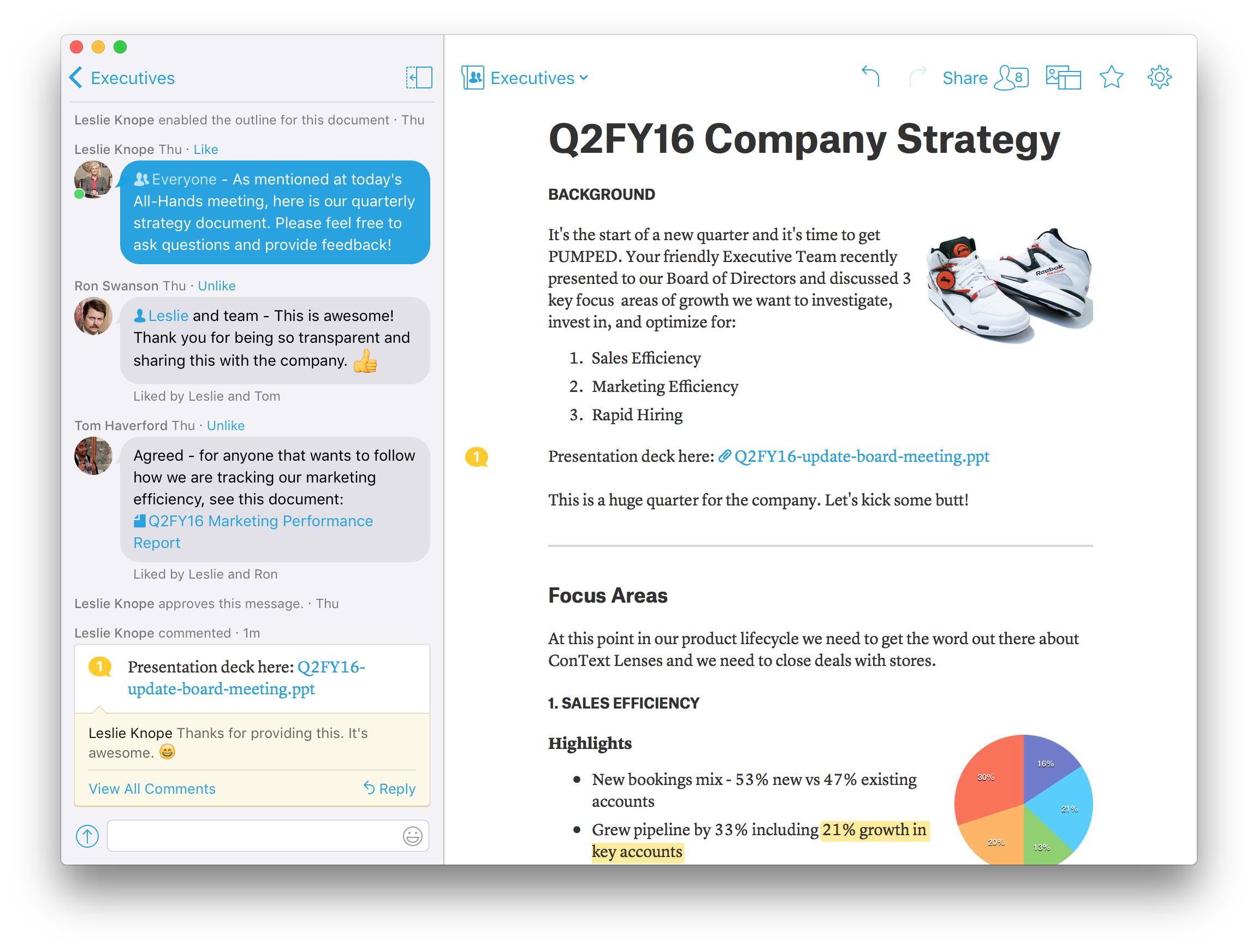 Quip is a mobile word-processing app created by Facebook's former chief technology officer, Bret Taylor. Quip infuses a messaging element into the app to make collaboration a breeze. You can use the app to create documents, spreadsheets, and presentations. You can also use the app to collaborate on blog posts, manage projects, or even share a grocery list. Photo source: https://www.g2crowd.com/products/quip/details
According to thenextweb.com, if you find yourself bombarded with cute videos all day, Pocket might help you save those for later. If you frequently come across things you'd like to read "at some time" then Pocket can, again, help you out. With the requisite bookmarks, apps and extensions, it's easy for you to save stuff to check out whenever you like.
The service lets you bookmark anything on the Web; articles are stored in your personal library, where they can be easily located and read when it's most convenient. It doesn't matter if you have a connection either, as Pocket can download (almost) everything to your device automatically.
Google Keep is a bit like Google's version of Evernote, and it's now available on both iOS and Android. You can use the app to take notes, make to-do lists, set reminders, and record audio. And one of its main qualities is the ability to organize your notes with colored labels.
Moreover, it's stored online, so if you lose your phone or computer, your information is safe. It's also accessible anywhere with Internet access. It's intentionally made to be a very simple platform with few options. Therefore, you cannot format your text in any way.
Wunderlist is an easy-to-use to-do list app. It lets you set due dates and reminders and share lists or have conversations about them. Wunderlist can help you organize your grocery list, remember movies you want to see, or collaborate to help plan a vacation.
Besides keeping you organized, Fantastical 2's best feature lets you enter simple phrases, which it will then translate into a calendar appointment automatically. Even better, the DayTicker and the event list are connected. Swipe the list and the DayTicker will update automatically. Fantastical lets you see your events and reminders like never before.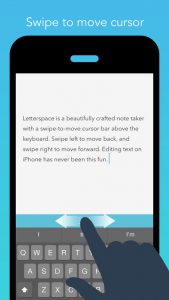 Letterspace is a note-taking app that uses hashtags to organize your thoughts. It also has a handy swipe bar that lets you move your on-screen cursor without moving your hands from the keyboard, which makes editing your notes much easier. Letterspace doesn't distract you. It provides a noise free space to jot things down. To create a To Do List start a new line with a dash and a pair of squared brackets. On iPhone & iPad, Letterspace smart symbol suggestion also presents these characters when you start a new line. To mark it as completed just tap on it like a checkbox. Use #hashtag and @mentions anywhere in your notes. Letterspace automatically indexes and groups them together. In case you forgot to tag, we also have Full-Text search that support Asian languages right from the start.
The Internet is filled with interesting, crazy and new information (and sometimes so much we cannot handle it all). Driven by curiosity and personal development, you can spend a lot of time at work reading trivial articles. If you want to fix this, Instapaper is worth looking at. With one click, you can save it to be read later. It also suggests topics and articles through what you have saved already. Instapaper syncs the articles and videos you save so that they're waiting for you on all your devices –  iPhone,  iPad,  Android, or Kindle. You can read anything you save, anywhere and anytime you want, even offline.
This extension does what it says as well: it tracks your time. What's great about this one is that it logs every different website you go to. You can check it out in detail to see where you spend your time. You will be surprised sometimes how much a certain website sucks your time and adjust.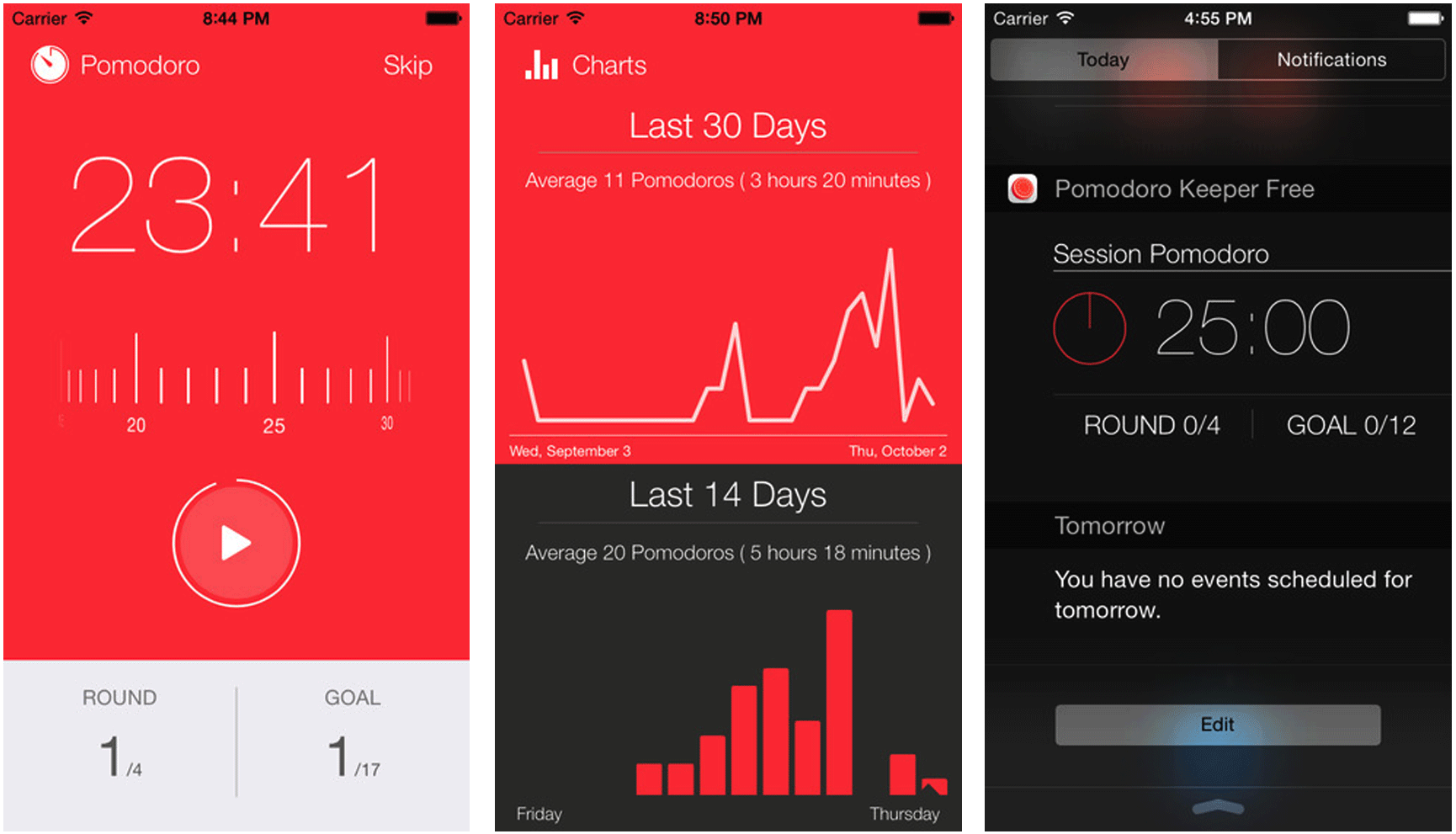 One of the most well-known productivity techniques is the Pomodoro Technique. Basically, you focus on just one task for 25 minutes and then take a forced 5-minute break. This extension is just like the Forest App but there is no animated tree involved (just a timer). Photo source: https://zapier.com/blog/best-pomodoro-apps/
Have you ever wondered if you are being less productive than you could be because you don't know much about the science of sleep or sleep cycles? If not, it's true. This site solves this problem for you by letting you know when you should sleep and wake up based on your personalized sleep cycles. If you don't like this one, there are plenty of other tools and apps that do similar tasks. Sleep is a crucial, but often overlooked part of everyone's life. Having the right amount can literally double your productivity.