On this page:
Definition of Blue Ocean Strategy – What is Blue Ocean Strategy? Who created Blue Ocean Strategy?
Differences between Red Ocean Strategy and Blue Ocean Strategy in business and leadership
3 brands that have differentiated from the competition, generated new demand and found a new market
How to create a blue ocean for your company through value innovation
What is Blue Ocean Strategy?
Every entrepreneur wishes their company was the only one in the market. No competitors, having all the customers to themselves. King of the castle ruling unchallenged over the country.
While for most entrepreneurs this dream is only wishful thinking, for some it's reality.
These entrepreneurs (and we will talk about three of them later) have led their companies to great success by applying Blue Ocean Strategy.
Blue ocean strategy is the simultaneous pursuit of differentiation and low cost to open up a new market space and create new demand. It is about creating and capturing uncontested market space, thereby making the competition irrelevant. It is based on the view that market boundaries and industry structure are not a given and can be reconstructed by the actions and beliefs of industry players.
Who created the Blue Ocean Strategy?
Blue Ocean Strategy was created by management thinkers Chan Kim and Renée Mauborgne.
Both Chan and Renée are Professors of Strategy at INSEAD, one of the world's top business schools, and co-directors of the INSEAD Blue Ocean Strategy Institute in France.
In 2005, Chan Kim and Renée Mauborgne co-authored Blue Ocean Strategy. The book shows the results of a study of 150 strategic moves spanning more than 100 years across 30 industries. The authors' conclusion is that lasting success comes not from battling competitors but from creating blue oceans – untapped new market spaces ripe for growth.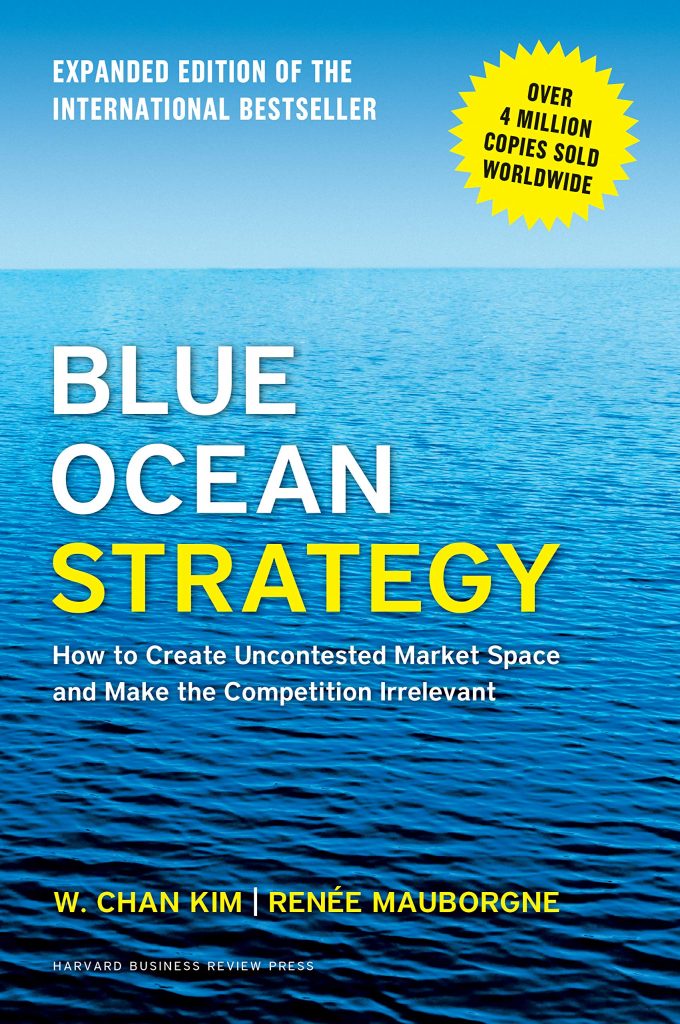 Since its first edition, Blue Ocean Strategy has been revised and expanded in 2015 and has become a bestseller with over 4 million copies sold in 46 languages.
The book is recognized as one of the most iconic and impactful strategy books ever written and is the recipient of numerous distinguished awards. Both authors received widespread recognition for their work in the form of various awards and distinctions.
Apart from their careers in academia, Chan and Renée have been employed in an advisory capacity by prestigious organizations. Kim is an advisory member for the European Union and serves as an advisor to several countries and Renée served on President Barack Obama's Board of Advisors on Historically Black Colleges and Universities (HBCUs) for the president's two terms.
In 2019, Thinkers50 named Chan Kim and Renée Mauborgne the #1 Business Thinkers in the World.

How to grow your business with 1 strategy framework
Differences between Red Ocean Strategy and Blue Ocean in business and leadership
In Blue Ocean Strategy, red ocean is a metaphor for the known market space encompassing all the industries in existence today. Remember the documentaries that showed the audience what happens when a large number of sharks feed at the same time, in the same place? It's called a shark feeding frenzy event and it turns the ocean water red with the blood of the fish the sharks are feeding on.
Blue ocean is the metaphor for the unknown market space and all the industries that are not in existence today. It's the unchartered land that courageous explorers venture in to discover unimaginable riches and opportunities.
Red ocean strategy is about competition
Blue ocean strategy is about creating new demand
Red ocean strategy is a market-competing strategy where profit and growth decline while competition increases
Blue ocean strategy is taking the opportunity to grow rapidly and profitably
Red ocean strategy competes over customers
Blue ocean strategy turn non-customers into customers
Conventional leadership focuses on the cognitive and behavioural skills of leaders
Blue ocean leadership focuses on actions and activities tied to market realities
Conventional leadership has resulted in 87% global average in employee disengagement
Blue ocean leadership's goal is to unlock unrealized talent and energy in the organization fast and at low cost

3 Brands that have differentiated from the competition, generated new demand and found a new market
Cirque du Soleil
Founded in 1984 in Canada, Cirque du Soleil is an entertainment company and the largest contemporary circus producer in the world.
There's circus in the company name but the performances are not your usual live animal children focused shows.
By taking out live animal acts from their performances and focusing on creating storyline-based shows with live music and amazing acrobats, Cirque du Soleil has created a new market space and new demand: circus entertainment for adults.
More than 180 million spectators have seen a Cirque du Soleil production since 1984 worldwide. The company generates annual revenue of approximately $1 billion and its creations have received numerous prizes and distinctions, including seven Primetime Emmy Awards and a star on the Hollywood Walk of Fame.
Uber & Airbnb
Both Uber and Airbnb are great examples of the blue ocean strategy.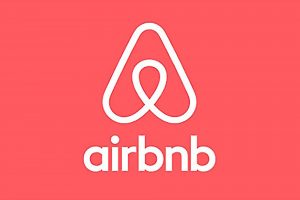 Airbnb launched in 2008, Uber – one year later.
Although operating in the hospitality industry, Airbnb doesn't own any property, it manages an online travel platform. By allowing homeowners to monetize their spaces and travellers to book them instead of hotels, Airbnb has found a new market, a big one.
The numbers speak for themselves: 7+ million listings worldwide, 2+ million people staying on Airbnb per night on average, 750+ million all-time Airbnb guest arrivals. In Q1 of 2019, Airbnb registered $9.4 billion in the total booking value.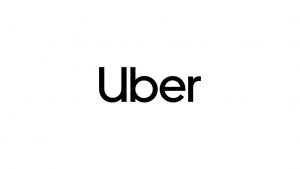 Although Uber is operating in the people moving industry, it is not a taxi company, but a ridesharing service.
The latest stats say there are 21 million trips a day taken by 111 million monthly active platform consumers located in over 900 cities across 69 countries. In 2019, the company registered $65 billion in gross bookings across all platforms.
How to create a blue ocean for your company through value innovation
Value innovation is one of Blue Ocean Strategy's tools and is defined as the simultaneous pursuit of differentiation and low cost, creating a leap in value for both buyers and the company.

10 questions to increase employee retention
The concept of Value Innovation is the cornerstone of the market-creating strategy.
Because value to buyers comes from the offering's utility minus its price, and because value to the company is generated from the offering's price minus its cost, value innovation is achieved only when the whole system of utility, price, and cost is aligned.

Chan Kim and Renee Mauborgne
But how does one achieve value innovation?
To achieve value innovation, the company looks at two factors: cost savings and buyer value.
The company makes cost savings by eliminating and reducing the factors an industry competes on and lifts buyer value by raising and creating elements the industry has never offered.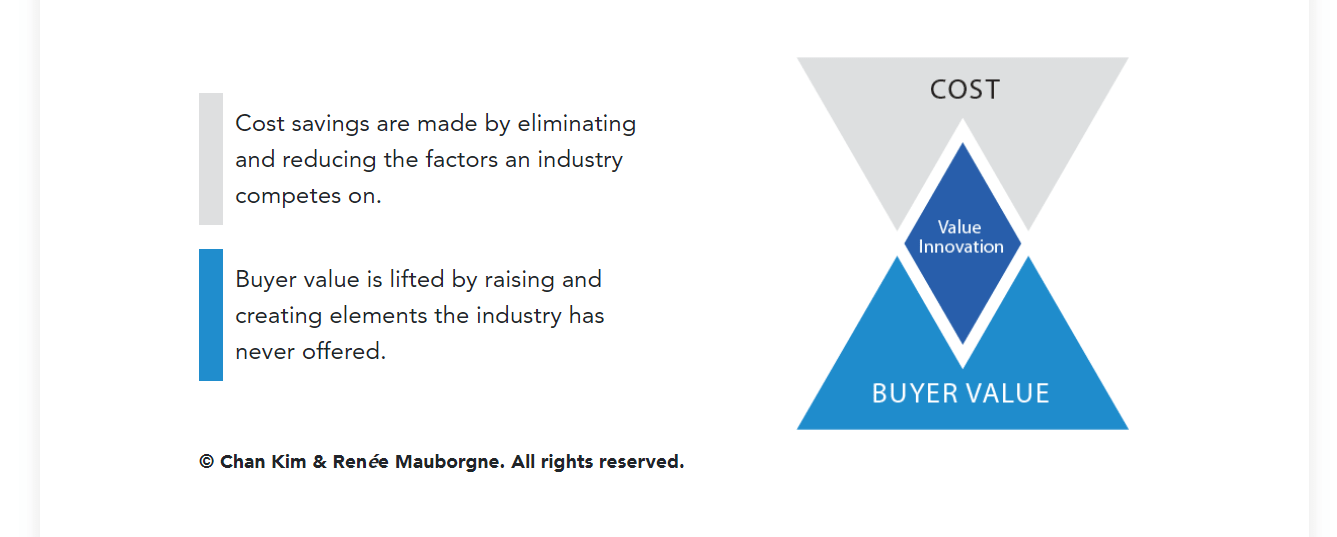 Many businesspeople believe that lowering costs and increasing value is a trade-off. It's either creating greater value for customers at a higher cost or creating reasonable value at a lower cost. Blue Ocean Strategy allows companies to pursue differentiation and low cost simultaneously.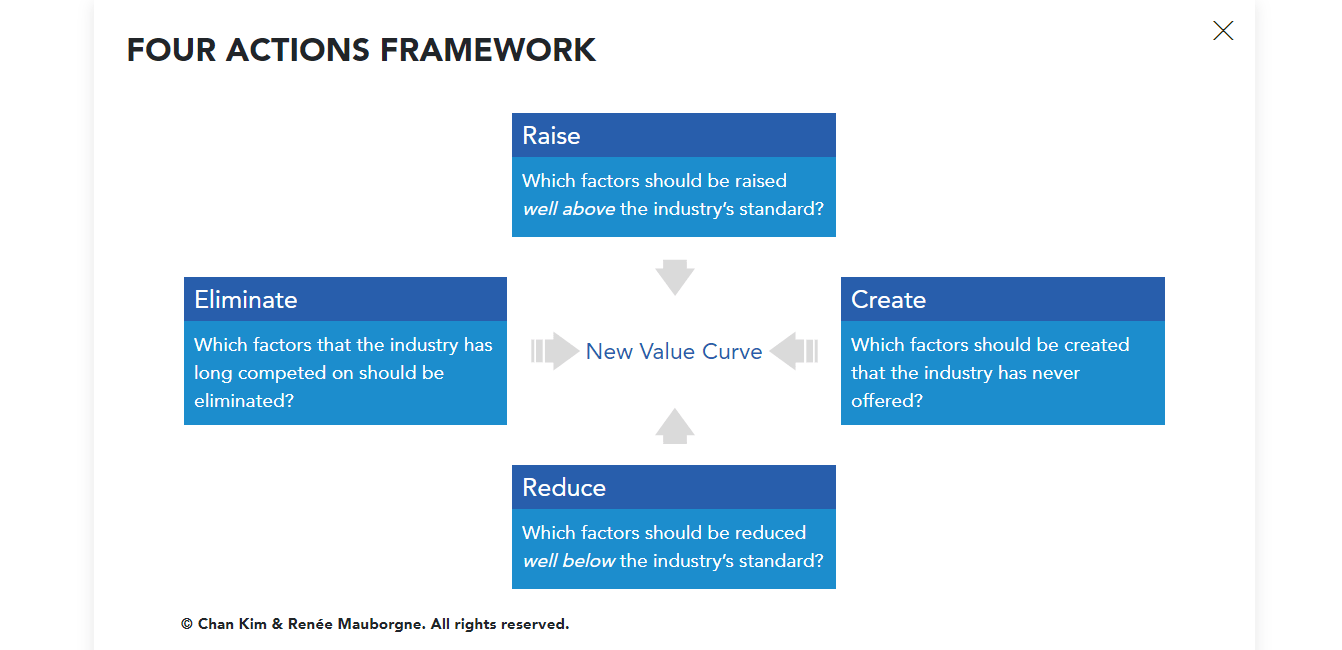 A great starting point for achieving value innovation is to answer the following questions devised by Chan Kim and Renee Mauborgne in the Four Actions Framework:
Which of the factors that the industry takes for granted should be eliminated?
Which factors should be reduced well below the industry's standard?
What factors should be raised well above the industry's standard?
What factors should be created that the industry has never offered?
In conclusion, to find your blue ocean, namely to tap into a new market, you need to perform an innovative leap in customer value at lower costs thus making the competition irrelevant.
Join the Conversation
We'd love to hear what you have to say.
Get in touch with us on our LinkedIn Group, Facebook Group or Twitter.