Why is BRAND MINDS the best event for team development?
Your team will learn:
Tactics on how to close BIG CLIENTS and INCREASE SALES
Frameworks to become SUCCESSFUL TEAMS and increase their ENGAGEMENT & PERFORMANCE
How to use the Blue Ocean Strategy in 2023 to reach NEW MARKETS and OUTSMART THE COMPETITION
DIGITAL HACKS to get thousands of customers and generate more REVENUE
How to UNDERSTAND BUSINESS RISKS and make your company ANTIFRAGILE
Techniques to use A.I. and other top technologies to SCALE UP THE BUSINESS and DISRUPT THE INDUSTRY
How to build GOOD HABITS that support high performance in their professional and personal life
The TACTICS & DISCIPLINES of World-Class Performers and how to master PRODUCTIVITY
CREATIVITY & INNOVATION tools and frameworks to always be ahead of the competition
Who are the experts your team will learn from?
Your team will learn from the world's top global thinkers with current expertise in their fields spanning decades of years.
They are recognized and awarded for their ongoing work to develop fields that are essential in business.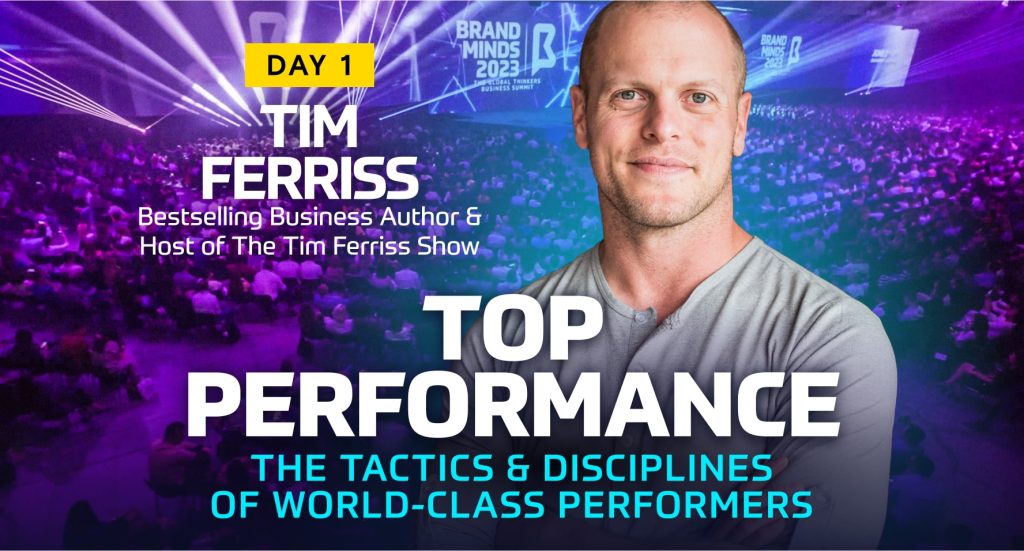 TIM FERRISS – Top Performance
Host of the first business podcast to exceed 900 million downloads

His blog is #1 on top management and leadership

An early-stage technology investor and advisor with an impressive portfolio that includes companies such as Uber, Facebook, Shopify, Duolingo, and over 50 others.

Author of 5 New York Times bestsellers including 'Tools of the Titans'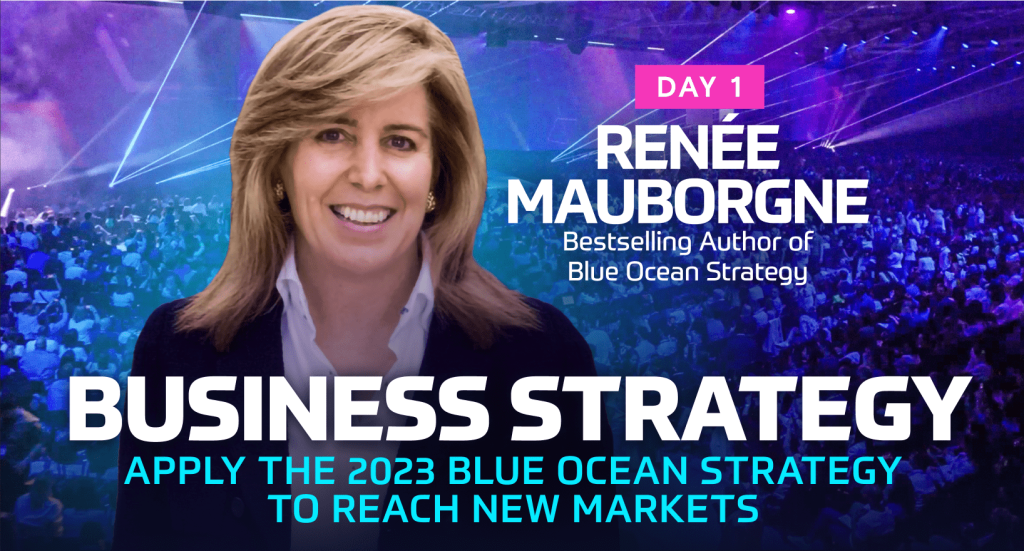 RENEE MAUBORGNE – Business Strategy
The first woman ever to become the #1 management thinker in the world

Co-author of 2 widely implemented business strategies and New York Times bestsellers (Blue Ocean Strategy and Blue Ocean Shift)

Co-director of the INSEAD Blue Ocean Strategy Institute and Professor of Strategy at INSEAD

Over 30 years of experience in business strategy which allowed her to create an innovative approach to management and leadership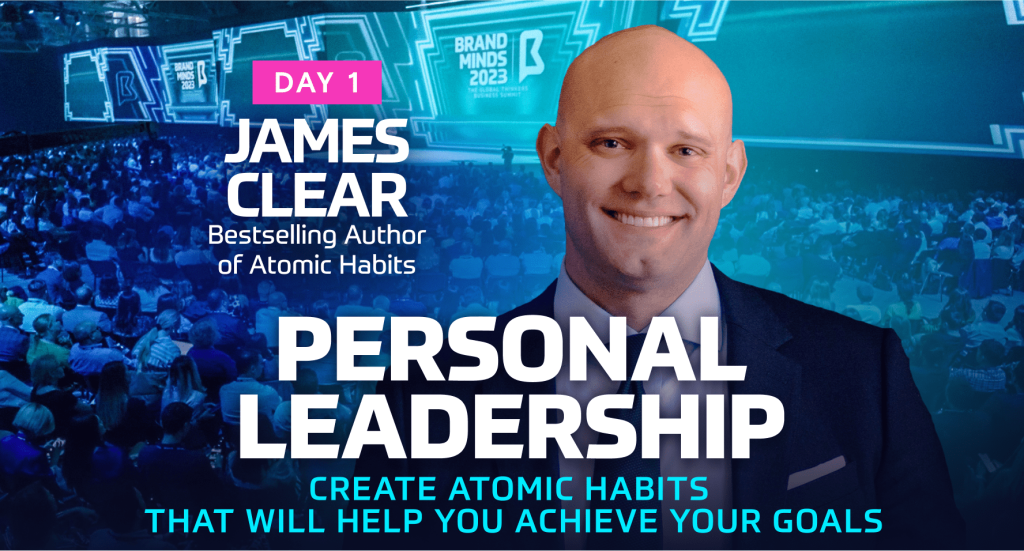 JAMES CLEAR – Personal Leadership
World-famous expert on habit formation

Creator of the tiny gains strategy for continuous improvement which states that by improving just 1% each day, the results will be 37 times better after a year

His newsletter teaches 2,000,000+ subscribers how to achieve their goals

Author of New York Times bestseller 'Atomic Habits'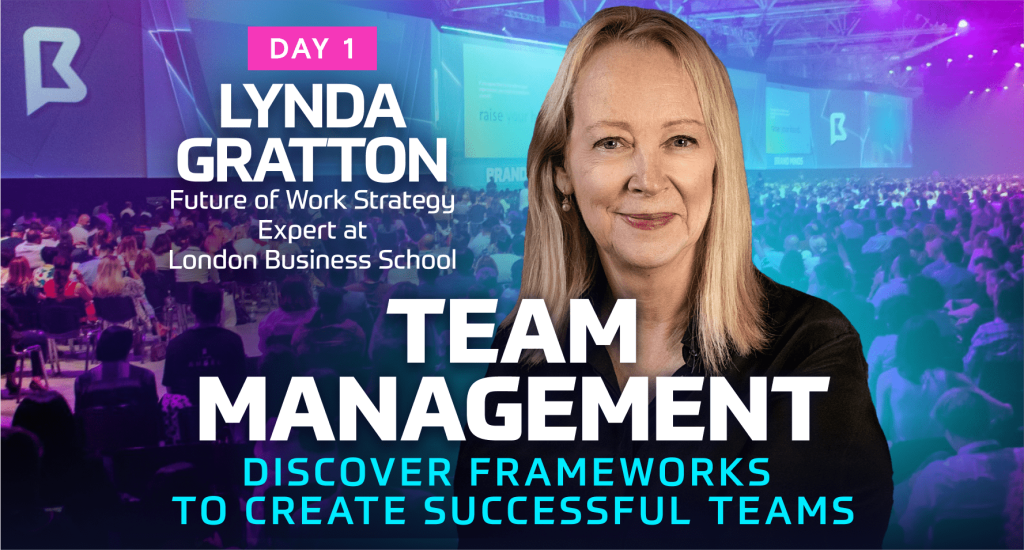 LYNDA GRATTON – Team Management
Helped Japan reform the work style of the Japanese people and increase productivity country-wide

Creator of the 'Human Resource Strategy in Transforming Companies' programme, one of the world's leading programmes on people and organisations

Author of 11 global bestsellers on leadership and team management & engagement

Currently co-chair of the World Economic Forum Global Future Council on Work, Wages and Job Creation

Over 30 years of research into the technological, demographic, cultural and societal trends shaping work

Professor of Management Practice at the London Business School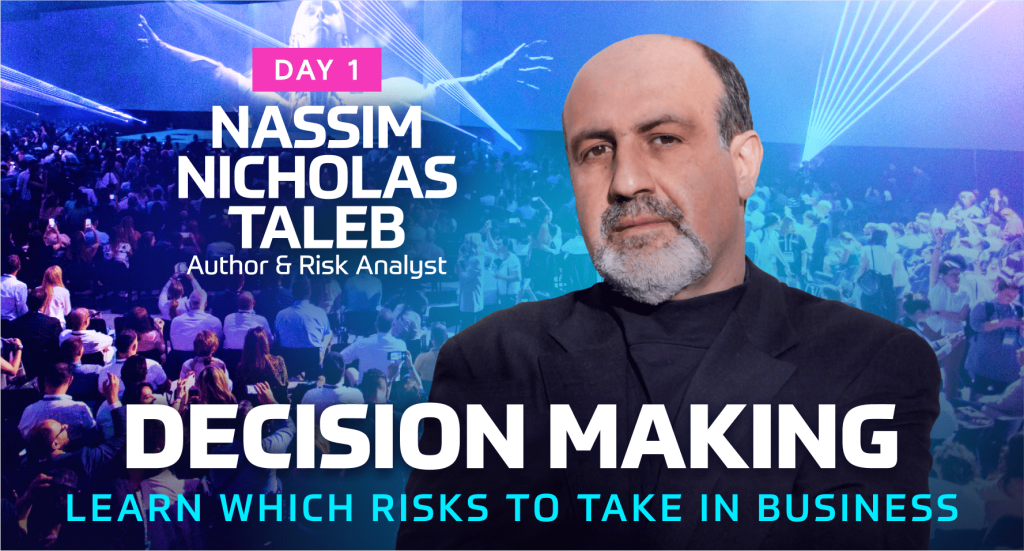 NASSIM NICHOLAS TALEB – Decision Making
Creator of the Black Swan Events Theory, a unique theory that states that unpredictable events have global consequences, both positive and negative on humankind

Advisor to heads of state, top financial institutions, and various central banks on tail risks

Co-founder of The Real World Risk Institute whose courses are attended by numerous business owners, entrepreneurs, team leaders and venture capitalists

Author of 4 bestselling books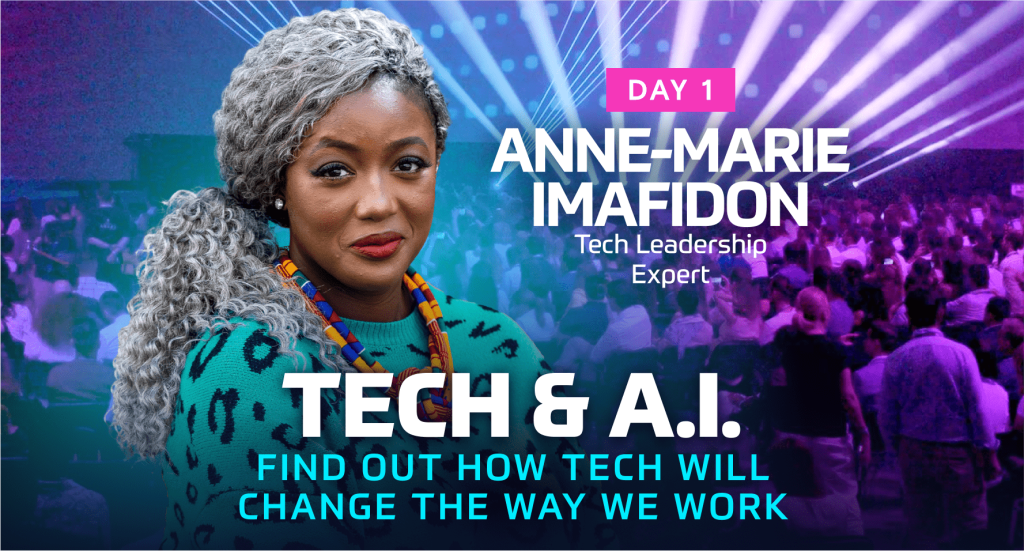 ANNE-MARIE IMAFIDON – Tech Leadership
Awarded an MBE, the third highest-ranking order of the British Empire in recognition of her services to young women and STEM sectors (science, technology, engineering, and maths)

The youngest person ever to receive a Master's Degree in Computer Science from the University of Oxford

Recipient of 6 honorary doctorates

Voted the most influential woman in tech in the UK

Founder of Stemettes, an award-winning social initiative dedicated to inspiring and promoting the next generation of young women in the STEM sectors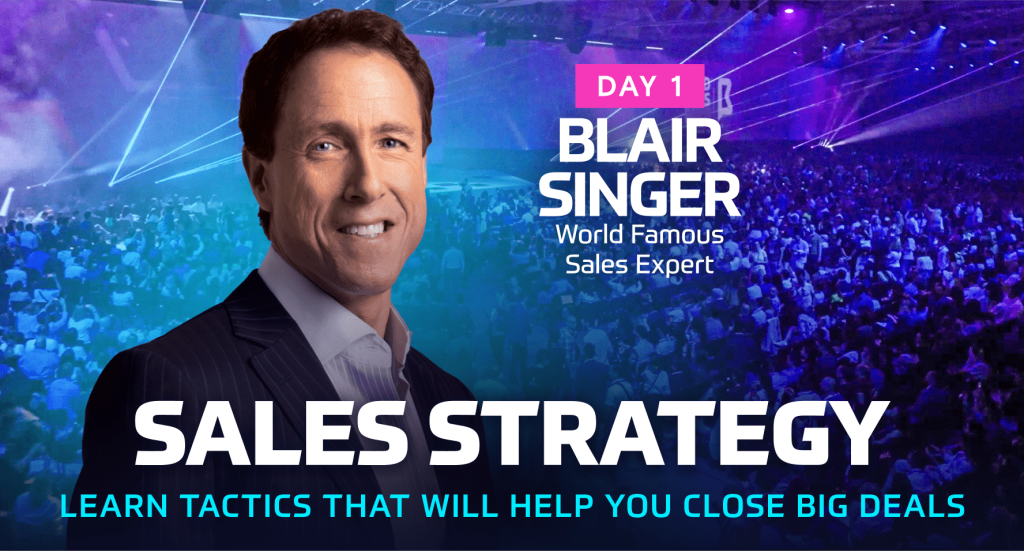 BLAIR SINGER – Sales
Advisor to Robert Kiyosaki on business & sales for over 25 years

Trained 200.000+ sales professionals and corporations on how to increase their sales, skills and income

Founder of Apex System, an outstanding business scale-up system that has provided thousands of leaders around the globe with remarkable and sustainable growth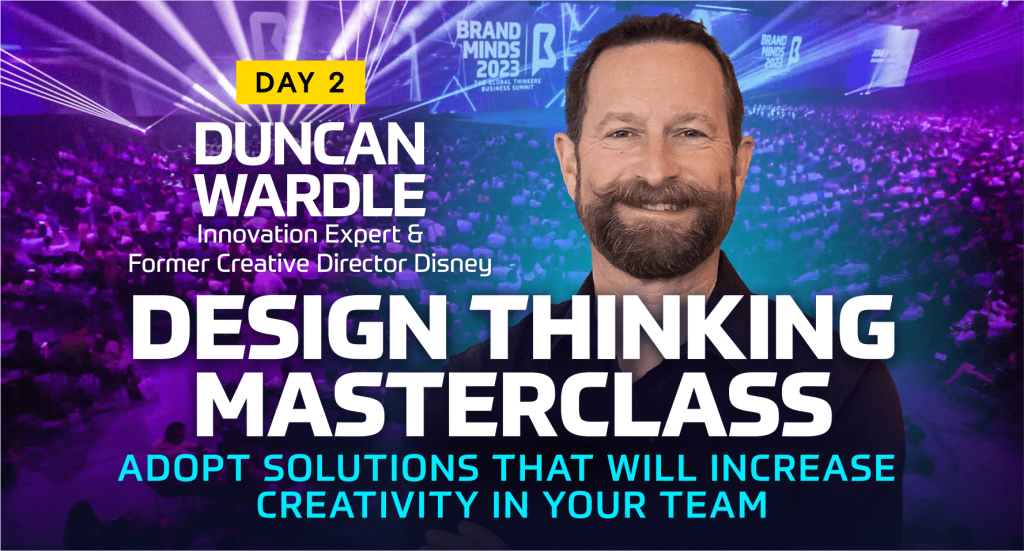 DUNCAN WARDLE – Design-Thinking & Innovation Masterclass
Former Head of Innovation and Creativity at Disney where he worked for 30 years

Creator of a unique design thinking process

Awarded by The White House and the Queen with The American Citizen Award and the Duke of Edinburgh Award, respectively

Convinced NASA to send Buzz Lightyear, the beloved Toy Story character into space as part of a promotional campaign for Disney Parks; the campaign ran for more than a year and it was a huge success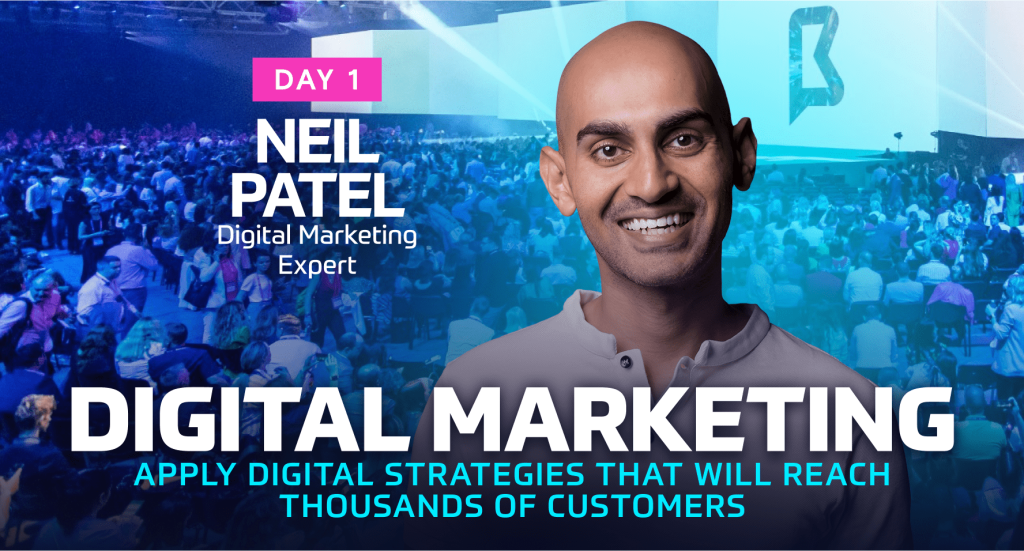 NEIL PATEL – Digital Marketing
Has over 20 years of experience in digital marketing

Selected by President Obama in the Top 100 entrepreneurs under the age of 30 and by the United Nations in the Top 100 entrepreneurs under the age of 35

His digital marketing tools receive +600m monthly queries

He founded 4 multi-million dollar companies
What is the BRAND MINDS experience for participants?
BRAND MINDS is the largest business event in Romania and one of the Top 5 largest business events in Europe.
For two days, business professionals from 80 countries have a fantastic, high-energy experience. There is nothing more powerful than 6000 people feeling the same vibes, having aha moments, laughing together and getting totally immersed in the stories and the energy provided by the experts on stage.
The amazing BRAND MINDS stage is an important part of the experience. It is one of the largest screens in the world, setting a new standard for business events. You can't take one look at the stage and not be in awe! Stage, sound, lights, music – everything is carefully designed to provide participants with a one-of-a-kind live experience.
BRAND MINDS wouldn't be the same without our premium partners. You are invited to enjoy the interactive & memorable activations from industry leaders Unicredit, BMW, Lenovo, Motorola, ONE United Properties, Lidl, Edenia, Food & Glory, La Strada, Coca-Cola, Bulldog London Dry Gin, Costa Coffee, Xclusiverse, Teilor, Liliac, Carturesti and many others.
Also, remember you have unique opportunities for high-level networking. We provide the setup, but it's up to you to make the connections and expand your network at the event.
What is the BRAND MINDS experience for your team?
For teams, BRAND MINDS is like attending 9 trainings in 2 days.
It's a powerful combination for team development: learning, getting inspired and feeling energized and motivated. We recommend team leaders attend the event with their teams because teams stand a better chance of applying the frameworks and templates shared by the speakers. When teams learn together, the company jumps a few steps ahead of the competition.
Every member of the team learns different insights and can bounce ideas off each other immediately. And that's where creativity is born.
Here are a few testimonials from team leaders who have attended past editions of BRAND MINDS: