Ticket prices to BRAND MINDS 2023 go up on February 16 so hurry up and book your tickets at special prices today!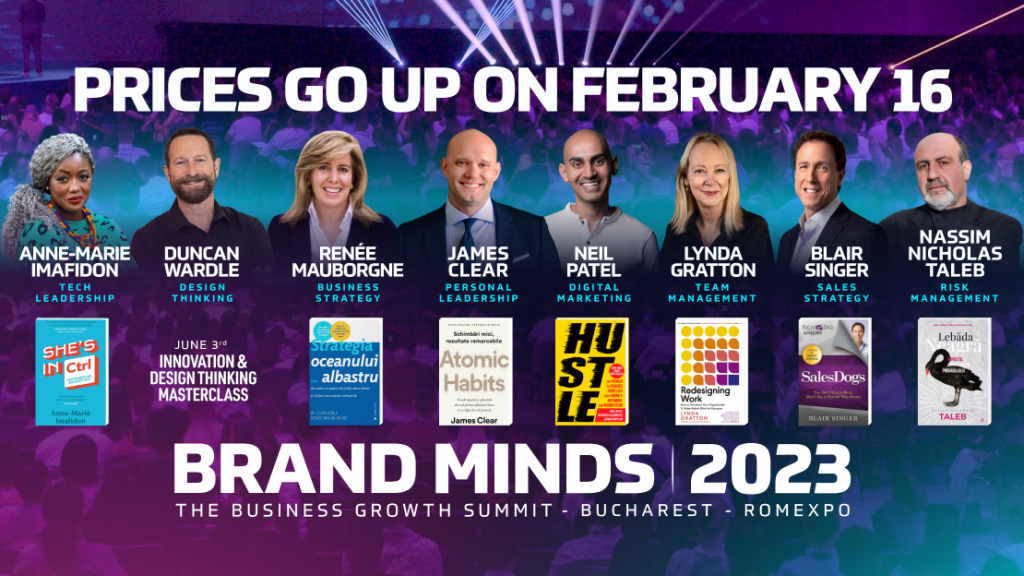 Business leaders from 80 countries meet at BRAND MINDS, in 2023, the biggest business event in Central and Eastern Europe.
Over 7000 professionals and industry leaders are expected to join this year's edition to access the ultimate insights and tactics in business strategy.
CEOs, Entrepreneurs, Marketing & Sales Managers and HR Directors bring their teams to BRAND MINDS to learn from the most respected business experts in the world:
SALES STRATEGY

INNOVATION & CREATIVITY

TEAM MANAGEMENT

BUSINESS STRATEGY

MARKETING

RISK MANAGEMENT

TECH INNOVATION

PERSONAL LEADERSHIP
THE BEST GLOBAL BUSINESS THINKERS

 

share the hottest growth strategies in business

 
at BRAND MINDS 2023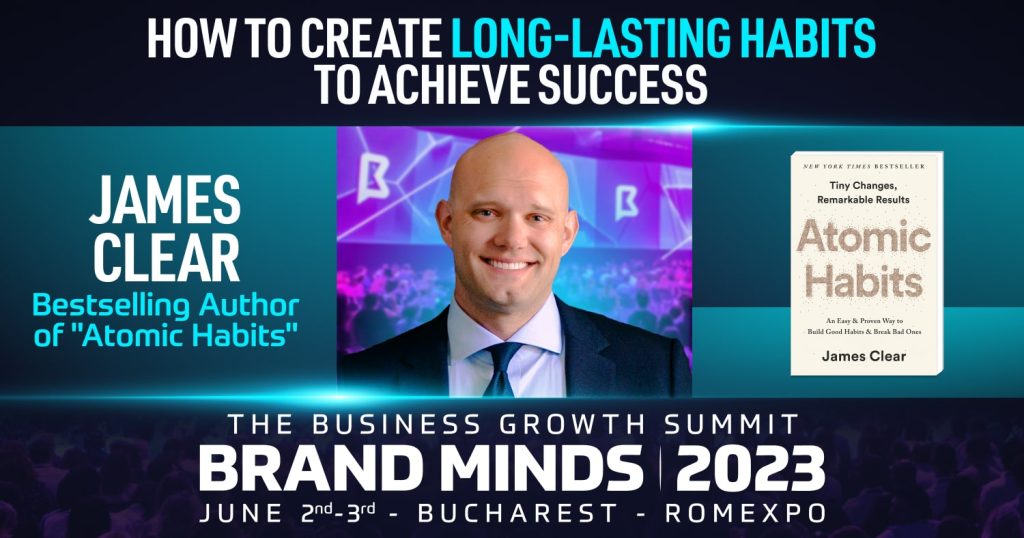 Bestselling Author of Atomic Habits James Clear is a world-famous expert in habit formation. 
His weekly newsletter is one of the most popular in the world inspiring over 2 million people monthly.
Join BRAND MINDS 2023 and learn:
3 ways to form better habits and stick to them;

What is the power of tiny gains and how to use them for continuous improvement;

How to design the life & career you want through habit systems;

How to achieve meaningful results without overwhelming yourself.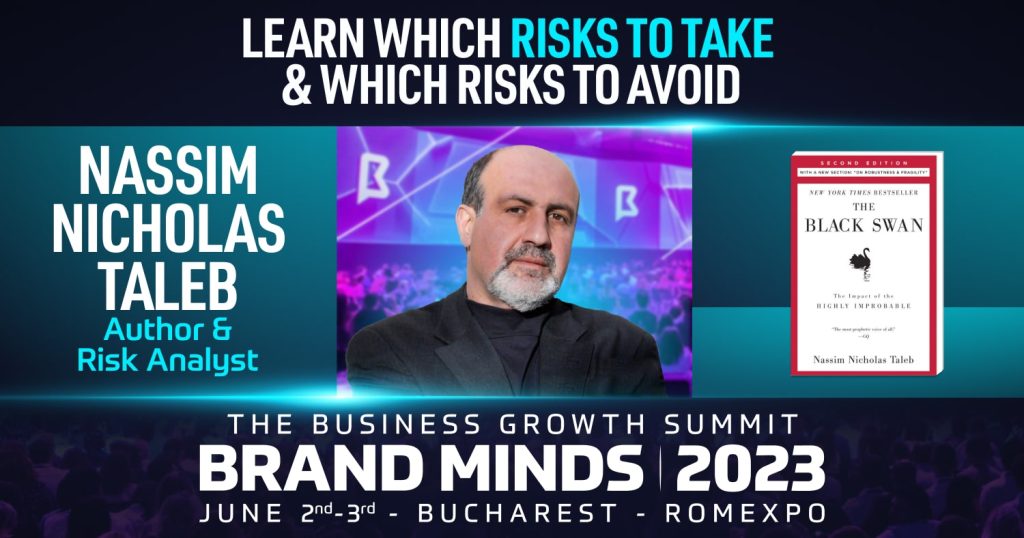 Successful professionals are not risk-avoidant; they are great assessors of risk and learn how to turn adversity into an advantage.
Author & Risk Analyst Nassim Nicholas Taleb spent 21 years as a risk taker and has advised heads of state, top financial institutions, and various central banks on tail risks.
Join BRAND MINDS 2023 and learn:
The 6 mistakes executives make in risk management;

Why Big Data brings more risks than it solves;

How to take risks you understand, instead of trying to understand the risks you are taking;

Why business owners should study risk-taking, not risk management.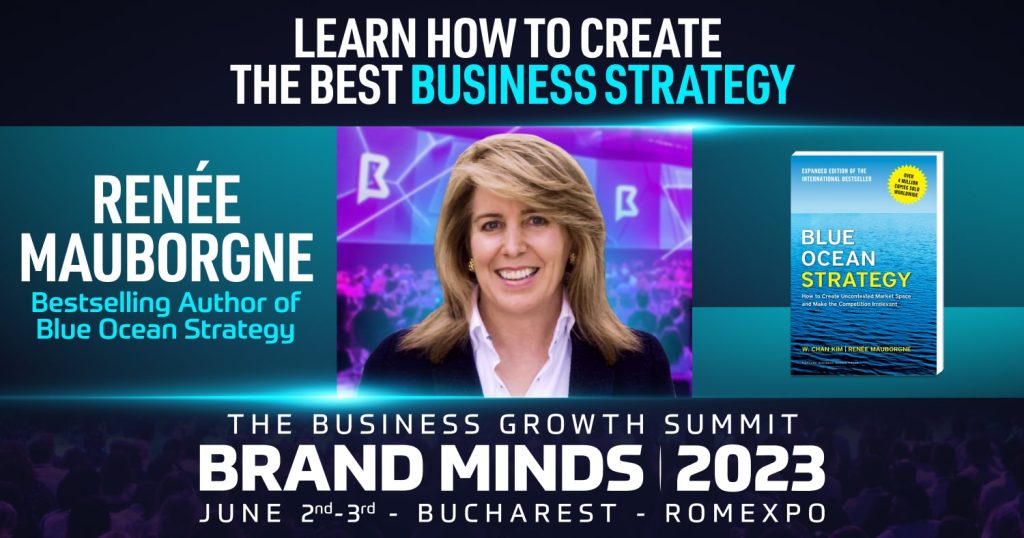 Bestselling Author of Blue Ocean Strategy Renée Mauborgne is the first woman ever to secure the #1 spot on the Thinkers50 list of global thought leaders. 
Awarded leadership thinker, she is the co-director of the INSEAD Blue Ocean Strategy Institute and a Fellow of the World Economic Forum and Davos.
Join BRAND MINDS 2023 and learn:
The framework for creating a blue ocean for your business;

Essential tools & templates to outcompete bigger companies;

Key steps to uncover untapped business growth opportunities.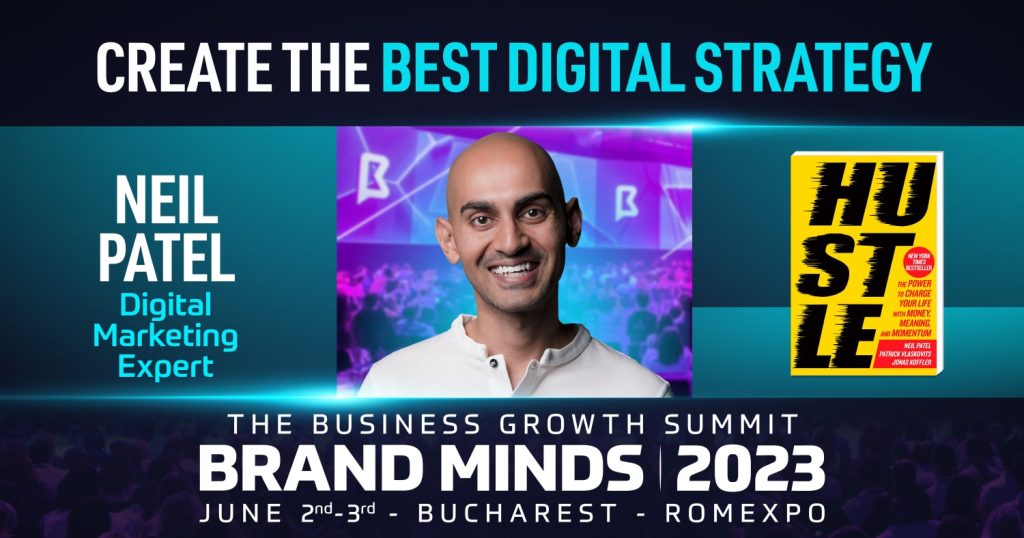 With over 20 years of experience in digital marketing, Neil Patel's insights and amazing tools have helped 5000+ companies scale up, including Facebook, Amazon, Microsoft, Airbnb, and Google.
The digital marketing tools that Neil has created (Hello Bar, Ubersuggest, SEO Analyzer, Backlink Checker, AI Rewriting Tool, and Website Traffic Checker) are currently receiving over 600 million monthly queries.
Join BRAND MINDS 2023 and learn:
5 powerful SEO lessons;

7 practical content marketing tips;

Neil Patel's Top 5 favourite growth marketing frameworks;

How to build an ultra-engaged audience that will also buy.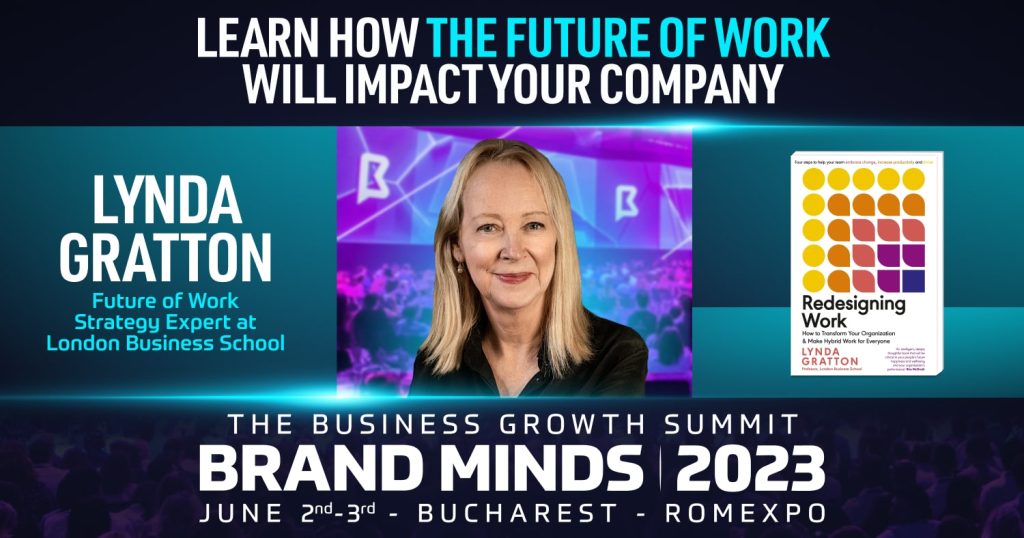 Future of Work Strategy Expert @ London Business School Lynda Gratton has developed key frameworks to build high-performing teams. 
Her programme 'Human Resource Strategy in Transforming Companies' is considered one of the world's leading programmes on developing people and organisations.
Her research and insights are the foundation for Japan's resources development revolution launched by the government in 2017. 
Join BRAND MINDS 2023 and learn:
The top 3 skills a team leader needs to build a highly engaged team;

How to create efficient frameworks to build a high-performing team;

How to reimagine creative, new approaches to the development of company culture;

Discover the most frequent mistakes leaders make that result in low team engagement.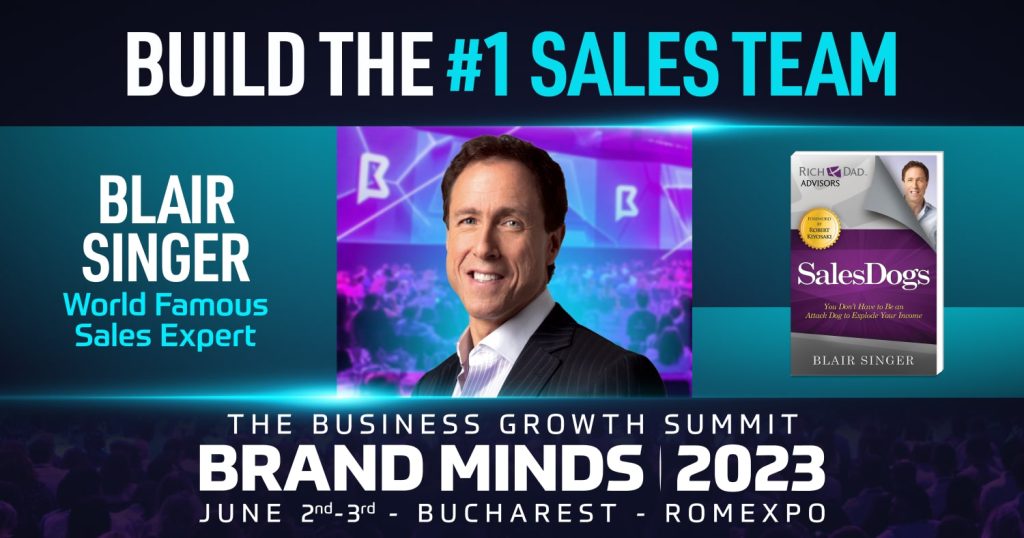 World Famous Sales Expert Blair Singer has trained 200.000+ sales professionals and corporations on how to increase their sales, skills and income.
In the early 2000s, the demand for his teaching was so great that in less than ten days, he circumnavigated the planet twice in opposite directions!
Join BRAND MINDS 2023 and learn:
1 simple, time-proven process of selling that will generate great income for most businesses in any industry;

The 5 most important selling skills to master;

How to overcome any objection;

How to choose the best professionals for your star sales team.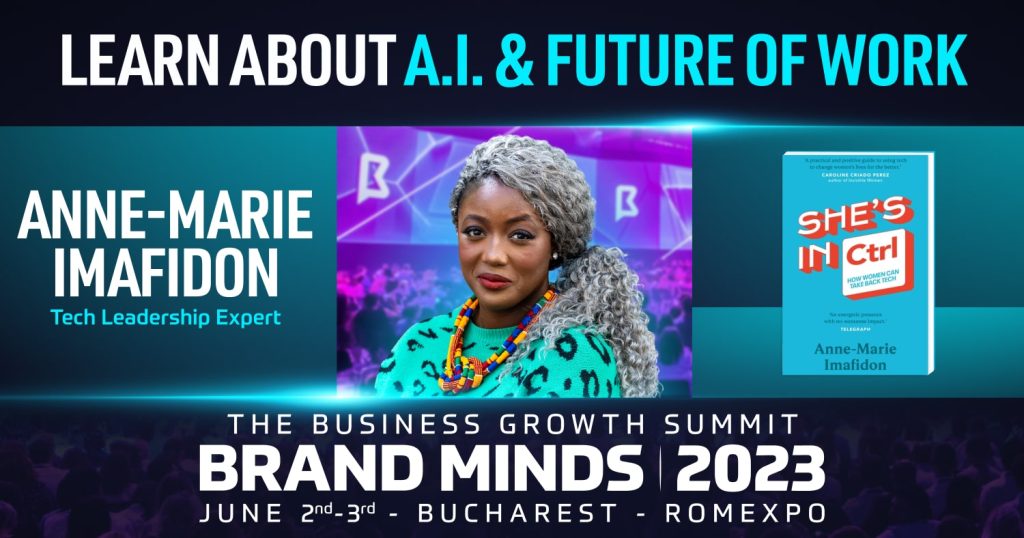 Tech Leadership Expert Anne-Marie Imafidon is one of Britain's most influential women in tech. 
In recognition of her services to STEM sectors (science, technology, engineering, and maths), she was awarded an MBE (Member of the Most Excellent Order of the British Empire), the third highest order of the British Empire.
Join BRAND MINDS 2023 and learn:
Key A.I.-driven tools leaders can use to adapt to the future of work;

5 key strategies to select the right people working with technology in your company;

How to leverage the power of A.I., data science and machine learning to increase revenue.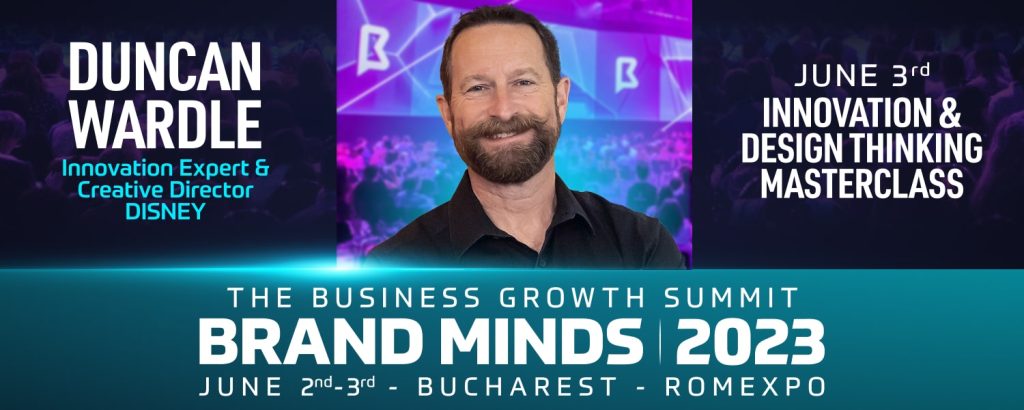 Duncan Wardle teaches leaders how to build an innovation-driven employee culture.
He led the Innovation and Creativity department at Disney increasing the company's capacity to innovate at scale. He was amazingly successful and realized his goal of transforming Disney into one of the world's most creative and innovative companies. 
In recognition of Duncan's unique approach to innovation and creativity, he was awarded by The White House and Queen Elizabeth II.
Join BRAND MINDS 2023, on Day2 and learn:
8 creative behaviours and how to use them to think more creatively;

5 lateral thinking tools allowing your team to innovate;

How to outperform your competition by challenging the rules of your industry;

Frameworks for creating a sustainable culture of innovation and creativity throughout your organization.
5 benefits of attending BRAND MINDS 2023
Network with decision-makers at 300+ Top Companies

Meet world-famous business thinkers

Enjoy the most memorable team building of 2023

Reconnect with all your partners in a premium business event

Boost your professional brand with the BRAND MINDS certificate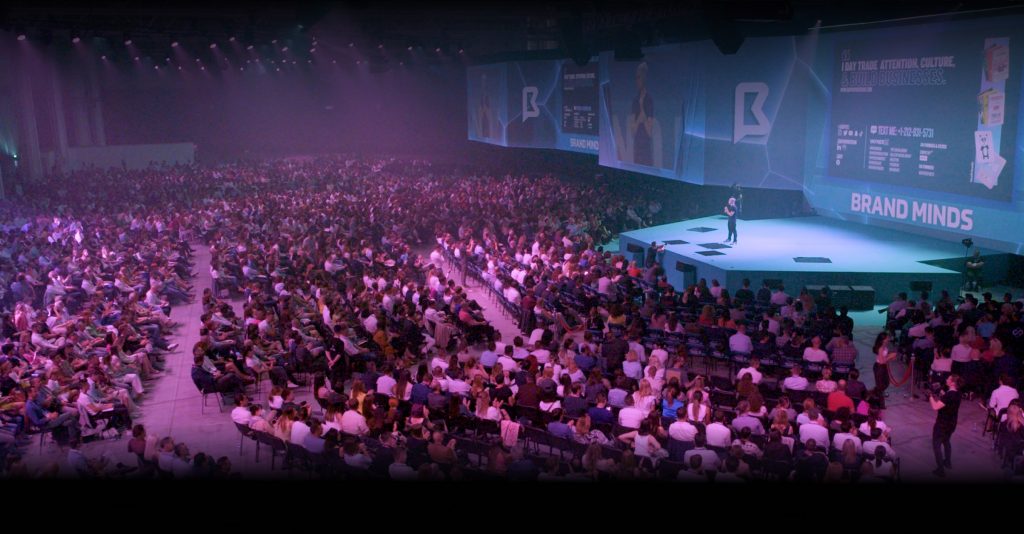 BRAND MINDS 2023 is your unmissable opportunity to get unique frameworks and strategies to prepare your company for the future.
Learn with your team how to build a winning strategy for your company at BRAND MINDS 2023!