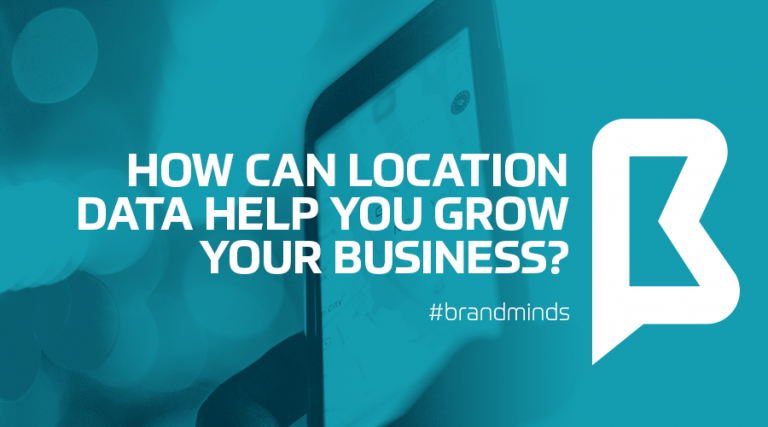 The importance of data is growing daily and its impact on the businesses as well. Gathered and used in smart ways it can help you reach the right audience, in the right way. In other words, it's a known fact that location intelligence has become a fundamental part of some of the most successful businesses in the world today. Tough economic times and the advancement of new technology in recent years have massively pushed the need for businesses to gain more transparent and competitive insights on their performance and opportunities.
According to geovation.uk, location provides meaningful context. It can identify essential relationships between geography and consumer experiences, products and services. Location intelligence answers important questions, such as 'where are my most valuable customers?', 'where are the issues impacting my supply chain?' Location intelligence can detect clusters and patterns of events, make predictions, and provide the basis on which to make better business decisions.
Knowing the location of users, employees and company assets is becoming a vital part of many businesses in order to act efficiently and make informed decisions. From helping customers locate relevant amenities (e.g. Foursquare, Tripadvisor) to logistics companies optimizing delivery routes (UPS, Hermes), location, spatial data and digital mapping are playing a pivotal role in these business functions.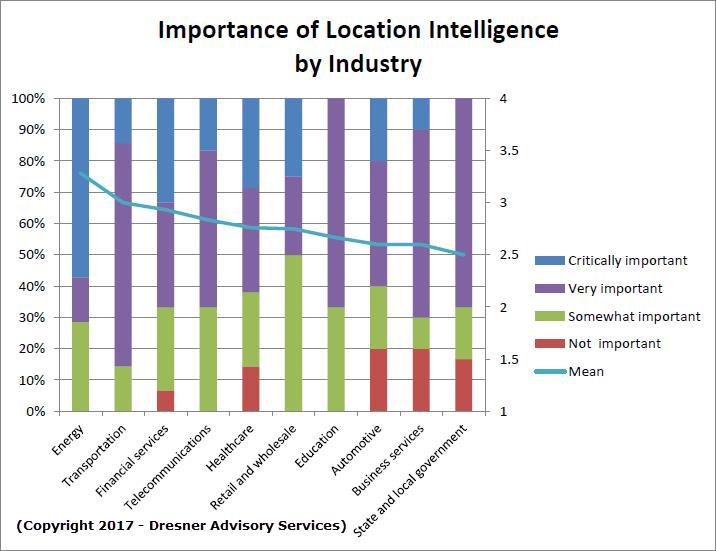 At the same time, location represents a great manner of revealing relationships between data sets that might not have otherwise been obvious and, through location analytics, arrive at great insights.
Worries about concerns like user privacy and data quality are valid: Know that it's important to source location-informed insights from opt-in data that is thoroughly cleansed and, most importantly, aggregated and anonymized (the Location Search Association recently published a valuable landscape report analyzing the key providers in the space). Be sure to work with a data provider that adheres to emerging industry best practices, including use of data sourced only from apps with specific user opt-in (like Apple is now mandating), and complies with country-specific regulations, like GDPR. – entrepreneur.com
Data company Carto partnered with market research firm Hanover Research on a February 2018 study called "The State of Location Intelligence 2018," surveying more than 200 C-level executives about the ways their companies are using location data to identify new consumer markets, improve marketing strategies and improve customer service. Here are some of their main findings:
66% of respondents said that Location Intelligence was "Very" or "Extremely" important today for their businesses, 78% said it would be in the next year, and 85% said it would be in the next three years.
Only 27% said that they use any kind of custom geography and 17% use block groups. To understand location data, businesses must begin visualizing and analyzing at a deeper geographic level.
Nearly all C-level and management level respondents,especially those from small to mid-sized organizations, note a strong likelihood to invest in Location
Intelligence within the next one (78%) to three years (84%).
Companies are very interested in finding data scientists that understand how to manipulate spatial data effectively, and conducting iterative spatial analysis is the most important step in applying Location Intelligence.
"Ensuring data quality and accuracy" (49%), "gathering data real time" (40%), and "extracting data from existing systems in a usable way" (39%) are more commonplace challenges in terms of data collection.
Taking a closer look at these data, we can see for sure that if you know how to tap into the Location Intelligence right, your business can have a bright future and even expand, especially because many aren't already using it at its full potential.
Therefore, how can you do more and be ahead of the rest? Entrepreneur.com is giving you some ideas:
Use the big potential that research is offering you. "Location data can provide a stronger context of your target audience to better activate consumers. Beyond just marketing what you already have, it can also help reveal opportunities for products or services that you've not yet developed or marketed."
Competitive Intelligence. "This wealth of insight about where people go in the real world and, in particular, how they interact with your competition, is invaluable intelligence to your business and can help inform decisions about everything from pricing and inventory to in-store promotions and staffing levels."
Acquisition and investments. "Asset managers are increasingly turning to location data to inform their investments, according to a recent report from Optimas. Given this trend, location data should most definitely be part of your due diligence when evaluating any prospective investment or acquisition. Evaluate the foot traffic patterns in and around the business you're considering and think about what it might reveal."
More on the subject, tap here.
Inspirational study cases one can find in this Forbes article.