According to the specialists, retargeting is one of the most effective means of closing potential customers, bringing one of the highest returns on ad spend for advertisers. At the same time, when it comes to the basics of Facebook retargeting, they are quite simple, giving you the chance to re-engage with people who came to your website, but did not make a purchase.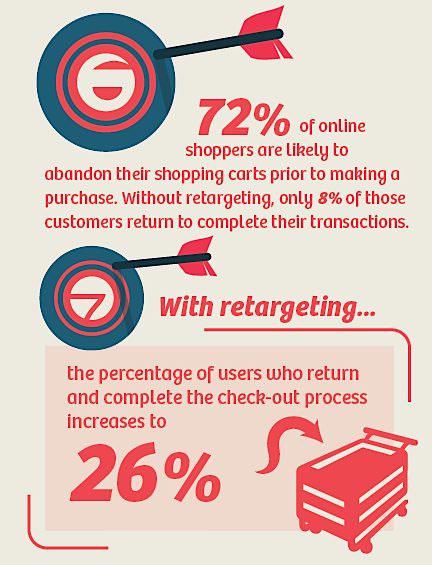 source: Single Grain
With Facebook's robust toolkit, every e-commerce seller has the ability to make specific, personalized retargeting ads."Most consumers expect to be tracked online and understand that information is being used to market to them. In fact, a growing majority of customers report that they appreciate when brands retarget them with offers specific to their interest," explained even further Single Grain.
"You can run ads to people who have visited your website by installing a simple piece of code into the backend of your website. This code is called a Pixel, and whenever it fires it alerts Facebook to the actions your site visitor is taking. Based on the settings you've included in your campaigns, Facebook then determines whether that visitor should be shown an ad when they leave your site. Facebook, Twitter, and Google all have pixels that can be used in different ways to retarget your customers," wrote uhurunetwork.com.