According to a  Radicati Group study from January 2017, there will be more than  3.7 billion email users worldwide by the end of the year. That means that nearly 54% of the entire planet is currently using email. Putting things in perspective, the same group reported about 1.9 billion worldwide users in May of 2009 and projects that that number will reach 4.1 billion by 2021.
According to wikipedia, Gmail dates from 2004, but Official Gmail Blog tracks the public history of Gmail from July 2007. In February 2016, Gmail reporter 1 billion monthly active users, up from  900 million the company announced during its I/O developer conference in May 2015 and up from  425 million in 2012, says TechCrunch. Outlook was re-launched by Microsoft in 2012 Microsoft  migrated all Hotmail users to Outlook.com. The fledgling service has a ton of unique features including  Clutter, email rules, and integration with Outlook calendar. In early 2017,  Outlook.com had a  reported 400 million users. However, that number hasn't changed as drastically as Gmail's statistics. In July 2011,  Microsoft was said to reach 360 million active users for its  Windows Live Hotmail service worldwide.
The Radicati Group counts the  3.7 billion email users in January 2017 as both consumer and corporate users. However, because it isn't clear how the email accounts are differentiated between consumer and business users, it's hard to measure the accuracy of the statistic.
Therefore, we decided to take a look at the most important two email providers: Gmail and Outlook, and give you the possibility to have a clearer picture on which one you would prefer better. Both Gmail and Outlook offer both free and premium versions. The premium email versions have, naturally, more features.
Google's Gmail
Microsoft Outlook.com
Storage
15 GB. The storage limit is shared between Google Drive, Gmail, and Google Photos. If you've reached your limit you can buy extra storage. Your Google Account also has storage in the cloud-based Google Drive.
While the actual limit is unclear, it appears that you start with 5 GB of storage and this amount increases over time. Your Microsoft Account also has storage in the cloud-based OneDrive.
Search     Capabilities

 

Search any combination of the following elements using the advanced search:

Label, Tab, or Category
From
To
Subject
Keywords
Body Text
Attachment
Chat
Message Size
Date

Outlook.com has a simpler search. The search mail or people option allows you to search any combination of:

All Folders, inbox, or drafts
From
Date Options include All, This week, Last Week, This Month, Range

Or you can search your contact list. There is a separate search for Skype as well.

 Security
Includes 2-Step Verification and spam detection. You can enable a verification icon for emails from verified senders through Google Labs.
Includes 2-Step Verification. Uses trusted sender icons for emails from trusted senders. Suspected spam messages appear with colored red or yellow safety bars at the top of the message.
Inbox   Organization

 

Default Gmail organization is based on labels and up to five tabs. Assign colors to labels and use stars and other symbols to flag important messages. Also, you can convert your inbox to a classic inbox or a priority inbox.
Default Outlook organization is based on categories, folders and subfolders. Flag important messages or pin them to the top of the folder.
Instant Messaging
Gmail uses the Chat function for instant messaging. You can find the Chat icon towards the bottom of the Gmail inbox on the left.
Outlook uses Skype for instant messaging. You can find the Skype icon in the upper right corner of your inbox.
Contact Management
Import contacts from a variety of other email providers including:

Import a CSV or vCard file.

Import contacts from your Google+ social media account.

Import contacts from other sources, including:

Gmail
Outlook 2010, 2013, or 2016
Yahoo! Mail
Windows Live Mail

Advertisements
Ads appear as emails at the top of your inbox tab. The word "Ad" appears in a yellow box to the left of the subject line.
Outlook.com uses display ads that appear to the right of your inbox. They take up quite a bit of space on the screen.
Extras
Incorporates tasks, customizable themes, Google Lab.
Incorporates calendar, tasks, customizable themes.
source: Business Tuts Plus
Head to head
Calendar
As process.st points put, neither platform has a real solution that lets you view your calendar and email side-by-side. While both Gmail and Outlook sync events with your calendar, neither let you view your calendar and inbox at the same time, in one tab. When you click on the Outlook tool bar, you're taken to a separate calendar window. On the other hand, when you click on Calendar in Gmail, it keeps your inbox open, and adds a new window (or tab) with your calendar.
Neither Gmail nor Outlook lend well to multi-window viewing. At least Gmail lets you view your calendar and email at the same time.
User Experience (UX)
Text in Gmail is larger than in Outlook. Coupled with the clear definition between bold and non-bold text, as well as the inbox shading available with most templates, Gmail is generally softer on your eyes. So if you are spending a lot of time in front of the computer, you might prefer Gmail on this one. Moreover, the provider is very useful when it comes to unread emails. "Read" emails appear in a darker shade than "unread" ones. "Unread" emails are also distinguished, because their sender and subject are in bold.
Outlook differentiates these by putting the sender and subject in blue. It's bold too, but since the text overall in Outlook is flatter and smaller, you still need to squint to see if something is a new email. More opinions you can find here.
Filters & Organisation
Besides the already known features, lifehacker.com, points out that Gmail uses labels and stars instead of folders (although it has faux-folders, too.) You can apply multiple labels to your messages, which gives you greater flexibility in setting up exactly the kind of organization scheme you like, and stars let you set aside the most important emails for later. You can even  enable Smart Labels that Google can apply labels like Finance and Travel automatically.
Gmail also uses a priority inbox system to automatically find messages it believes are important to you. Emails are deemed "important" based on who you email, which messages you open, what you interact with  and other criteria. You can also manually mark an email as important to  help it learn.
"Outlook's approach to organization is a little more complicated. For starters, the site uses folders as the primary method for organizing your messages. By default, the left-hand pane shows a list of default folders, and you can create your own to organize your messages. You can pin emails so they remain at the top of a folder which is sort of but 
not exactly
 like Gmail's stars. Outlook also has a feature 
called Clutter
 that finds emails you probably don't care about and moves them to a separate Clutter folder. This lets you focus on your important messages and clear out the junk in one sweep," adds 
Eric Ravenscraft
, lifehacker.com.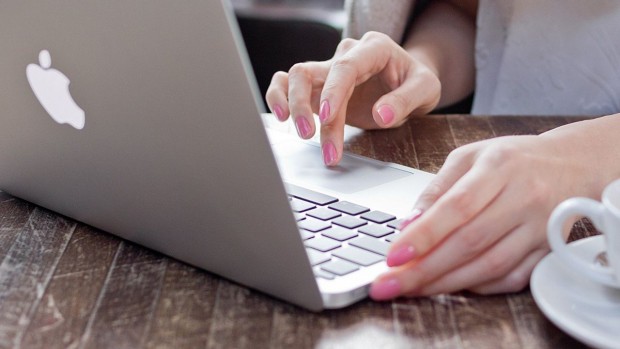 Chat
Hangouts versus Skype. This is what it all goes down to. With hangouts, every chat you open will open along the bottom of your window. You can minimize them while you're checking your email and pop them open to reply to messages. You can also open a Tasks window that lives next to your open conversations so you can create a basic to-do list throughout the day. You can set due dates and provide descriptions for each task.
When it comes to the Tasks section of Skype, you can open from the shortcut menu in the top-left corner of Outlook, giving you a lot of details for your tasks, including hours worked, set reminders for a task, and attach files from 
OneDrive
 to a task.
End of part I.