We don't like to be looked at in groups anymore. We hate the idea of being seen as one and the same as others around us. We want to brands to find a way to address us and our desires and issues with a personalized message, with an as clear as possible idea of whom we really are, each one of us. It's a reality that more and more quantitative and qualitative researches show. For example, according to eMarketer, 80% of users find emails with personally recommended products helpful – but can be turned off by display ads that follow them around the internet as they read the news or check Facebook.
"Users like it when they feel like you're helping them, not when you know where they live or publicise your purchases.Essentially, it's important to find that sweet spot where personalisation doesn't feel too personal. This personalisation works because it adds value to their experience. It helps them find what they want. It's streamlined and doesn't follow them around as the browse elsewhere. It's personal, but the user itself controls the action. If that email converts, it's because the user themselves opened it and decided they wanted to buy. It's a reminder as opposed to a salesman following them around a store, asking "do you want this now? How about now?"," said Gurmeet Lamba, chief operating officer at Sentient Technologies, for Campaign UK. 
According to Econsultancy's Quarterly Digital Intelligence Briefing: 2016 Digital Trends, the priorities that sit atop marketers' lists are tied together by their focus on the individual: personalization (31%), content optimization (29%) and social media engagement (25%) are overlapping capabilities with the customer at the center. Moreover, nearly half (46%) of respondents rank the process of creating a cross-team approach with the customer at the heart of all initiatives as 4 or 5 on the difficulty scale.
In terms of marketing, personalization is when content is tailor-made with an audience segment or individual user's characteristics or preferences in mind. This is typically based on previously collected or readily available data, such as website browsing behavior and interests on social media.
By doing so, marketers have a better chance of meeting consumer needs more effectively and efficiently, as content will be written about particular subjects or with a certain tone of voice, published on appropriate platforms, and promoted through relevant channels. This also results in easier, faster and better interactions with online audiences, which can contribute to user satisfaction, strong relationships, and brand loyalty.
A  study conducted by Yahoo finds that most consumers are not only aware of online personalization, with 78% of those surveyed expressing a desire for some type of personalized content. And, according to Piers North, strategy director at Yahoo UK, quoted by The Guardian, the greatest opportunity for marketers today lies in managing personalization on mobile devices. He admits, however, that this is not easy and he points out that access to data is the key.
Therefore, personalization should be done with a lot of attention in order to be relevant and bring true value to the table. Despite all the opportunities that might occur in the online business today, for increased personalization,  it's important not to personalize for personalization's sake – nor to become fixated on the latest tools or techniques.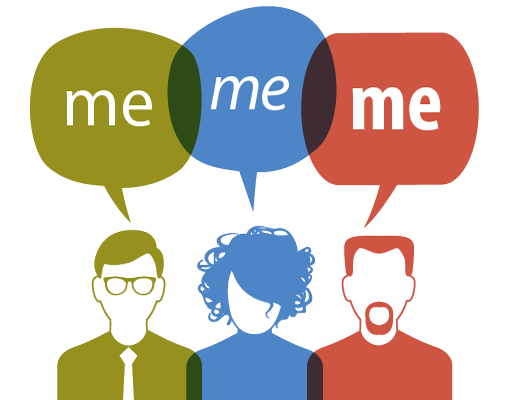 In fact, Michael Smith, marketing leader for mobile and social business at IBM, quoted by Lucy Fisher for Marketing Week, warns it is easy to chase after personalization strategies "just because you can". He says: "Customers want engagement with some brands, but not others. Whatever we do, it has to be with the customer in mind".
We leave you here , with a psychological explication about why people love and crave for customized experiences.